Burlesque Circus dinner show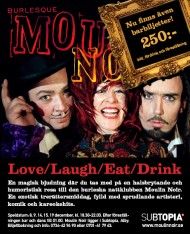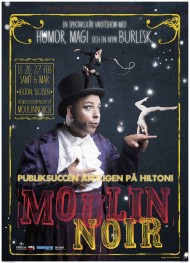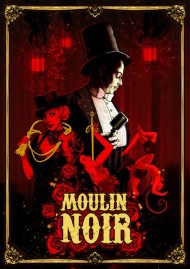 Too dirty for Paris, too queer for Berlin, the international circus cabaret Moulin Noir has been around since early 2005. The idea came from Baz Luhrmans movie Moulin Rouge. Since then Moulin Noir has been hosting multitude of artists and presented in many formats at many events and venues. The brilliant mix between circus, draag, burlesque, comedy and magic has lit up the day or many audiences and set many hearts a fire!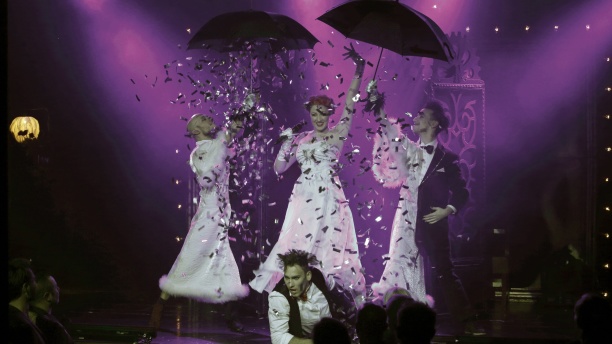 Grand illusionist Zigfrid the Great and his equilibristic acrobats, death defying fakir and shameless dancers take the audience on an intimate and scandalous trip into the dirty and forbidden.
Accompanied by an appetizing gastronomic experience and of course... champagne!
Leave your morals at home, burn your bridges, leave in your boundaries and problems in the cloakroom and prepare for aching laughing muscles, your heart in your mouth and goose bumps!
Simply sexy and dirty, mean but stunning, funny and spectacular!
Bienvenue!