One morning in November, three clowns from three continents arrive at the Za'athari refugee camp in Jordan. It is an unfamiliar place that appears both inviting and threatening. The clowns see the never-ending rows of white, anonymous tents; the temporary homes of a hundred thousand Syrian children, young and old, escaping a violent and escalating war.

Flugo! is a performance inspired by the feelings, desires and dreams that the three clowns were confronted with in the shadow of the tents of the Za'athari camp. Together with the audience they investigate situations of seclusion and the urge for freedom, they dream about happiness and they seek community.
The audience is invited on a journey of discovery to a sometimes frightful, and sometimes beautiful dreamlike world.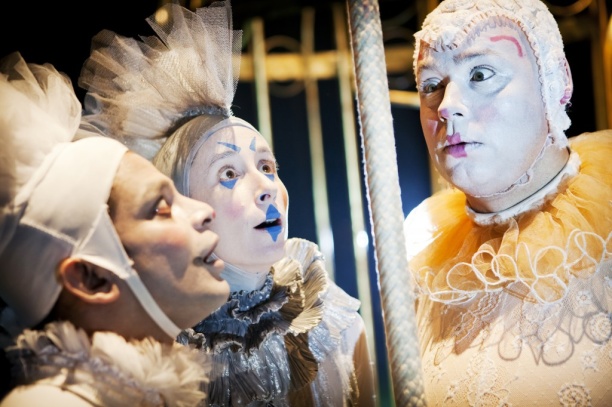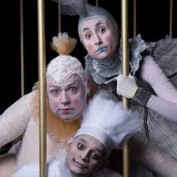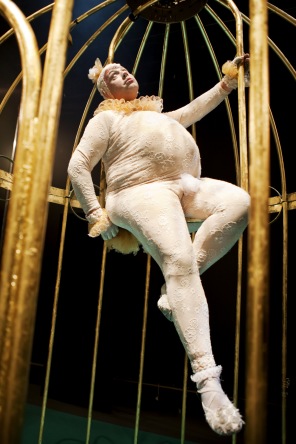 DIRECTOR: Pelle Hanæus
WITH: Nalle Laanela, Stacey Sacks, Rupesh Tillu
SET AND COSTUME: Johanna Mårtensson, Sigyn Stenqvist
MAKE-UP: Thea Kristensen
LIGHT: Viktor Svälas
TARGET GROUP: From 12 years
DURATION: 1 h
LANGUAGE: Non verbal