KUTINA is Muovipussi's beautiful rotten egg that will make your soul cringe, in the best possible way! Inspired by grandmas and electronic music, these three performers present their multidisciplinary skills spiced with a 5G connection straight to heaven and hell. There will be magic tricks and maybe even some flexibility in this discotheque of the unknown. This triplet of cute darkness offers you the most luxurious soul manicure.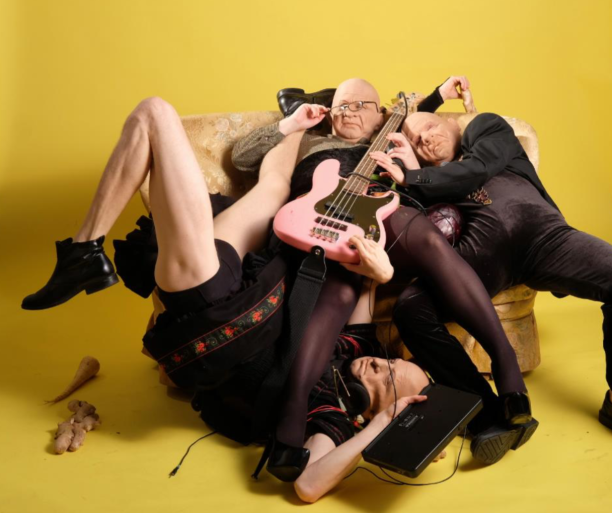 Muovipussi is a performative electro-punk band that was founded 2018 in Helsinki. It consists of Milla Lahtinen, Niklas Blomberg and Heidi Finnberg. They have been performing in different festivals such as CirkusMania festival in Sweden, NouNous festival in Helsinki and Feral festival in Denmark. Besides that they have done different gigs around Finland.

After the concerts many audience members were pointing out the performative aspects of their spectacle, which led to the idea of making a theatrical full length show.
Burnt Out Punks are supporting this show with project administartion, rigg expertise and giving recidency to Mouvipussi in Punkshangaren, Sweden
"KUtina" will premiere in CirkusMania festival the 14th of February 2021 at Södra teatern in Stockholm.