The Stockholm syndrome crew 2015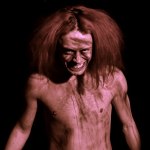 The Animal longs for his regular shock treatments and massive balls of fire. But most of all he wants to master the art of raindeering, domination and knitting. -A mood-swinging, paranoid animal from the deepest forests of Lappland.
Ronnie is a fully-fledged circus artist whom as one of the most sought after fire artists in Europe has toured and worked with renowned Djs, famous artists, performed for presidents, politicians and royalties all over the world. Ronnie also used to run a successful comedy radio show and is a keen practitioner of extreme sports.
EL GENERALE aka Wille Christiani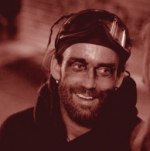 EL Generale never turns down a challenge! Especially not when his fried brain wants him to do yet another death defying stunt, -Like holding his breath inside an oil barrel that is set on fire, or simply just blowing him self up! This hyperactive instigators curiosity will take him where no man has been stupid enough to go before.
Wille is a skilled circus artist, rigger and pyrotechnics expert. Wille is also one of the founders and driving force of the Burnt Out Punks. He has attended Lecoq shool of physical theatre in Paris and Cirkus Cirkörs –Circuspilots and have since toured the world and hoping for world domination with the Punks. Wille is really handy and when he is not busy building a new set design for the show or inventing a new gismo he sails long distances in his bellowed almost home made sail boat Elsa.
THE LEATHER BARON aka Svante Christell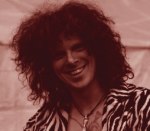 This guy is not playing a character, he IS the character!
Leather Baron has been on the road since 1987, toured in over 30 countries, countless cities and villages. Performed at clubs, festivals, carnivals, on small stages, big stages, in castles, caves and factorys, on the streets, highways and airfields. Before Kings and Queens, straight and queer, young and old. Under the blazing Sun, in heavy rain, thick fog and snowstorms...
As the Punks chief driver he makes sure that Swea Sex Machine, the Punks tour bus/stage always gets safely in place for the show. Twirling the Silver Ray staffs of Death and blasting of the Flamethrowers of Death, as well as spinning the music for the show Leather Baron makes sure that you will never forget Burnt Out Punks!

INFERNO aka Nalle Laanela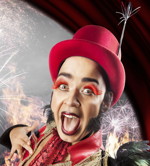 Infernos career as a fire eating street performer was going nowhere, until the night he met a mystic in Istanbul. They made a blood pact and since then Infernos freak show and sex life has gone from success to success. As the grand master conferencier with an uncanny eye for spotting talent in the freaks amongst us, his passionate dream is that one day the Burnt out Punks will be considered fine arts.
At Nalles age he should have known better when he quit his job as Professor in Clown at the Stockholm Academy of Dramatic Arts, to dedicate his life to this fire-driven, petrol-fuelled, anarchic punk circus company. He is also the founder of Clowns Without Borders -Sweden.
POM FRITZL aka Mithras Ljungberg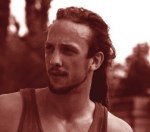 Pom Fritzl the perfect Austrian woodsman; in lederhosen and Gretchen braids he yodels and juggles his chainsaws fearlessly. He is also fearless in his fashion statements and thus letting the audience has their own idea about his sexual inclination. As a proud citizen of the country that gave life to great personalities like A Swartznegger, his distant relative J Fritzel and others, -Pom Fritzl thinks that he can at least not worsen the image of his Fatherland. Being from the center of the fine arts in old Europe he is also an unexpected opera lover.
Mithras Ljungberg is a Swedish media profile and also the producer of The Burnt Out Punks. In addition he can brag about having the Swedish women's national title in wrestling. He was once also a famous escapist from jail and made big headlines when he was not welcome back to prison. -Worth mentioning is that he is the only person in the world that can juggle three burning chainsaws.
RED HOT aka Elin König andersson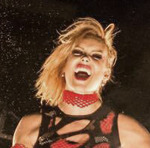 As the Phoenix rises from the ashes she steps forward – Red Hot hotter than fire!
Combine it with air and you'll have an explosive mixture! Just as the fire – Red Hot knows how to heat it up! Breathtaking Heights, flexibility not from this world and equilibristic handstand is her way of living.

Elin is a stubborn girl who likes adrenaline rushes and that rather walk on her hands than her feet. A fitness fanatic who's been on tour in both Europe and the USA and studied at the best circus school in Sweden. Ever since she was 3 years old, she knew what she wanted to be – A circus princess
THE SMOOTH OPERATOR AKA ELISE BJERKELUND REINE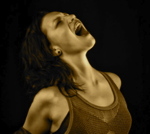 A crazy and flexible diva-creature, which smoothly swings her way through life, where others would stress, she will focus on higher hair, stronger coffee and more cigarettes, and always believe in the power of love. She will take your breath away as she goes with the flow, swings to the sweet beats from the 80's.

Elise spent her youth with the Norwegian street-performers company Stella-Polaris, until the age at 21. Then she decided to go the circus way, went to Akademiet For Utæmmet Kreativitet in Copenhagen for two years only to continue to Centre National des Arts du Cirque in Chalons-en-Champagne, France, to complete her education to be an awesome contortion and swinging trapeze artist in these modern times.
BEANZAII HUMP aka Cesar Fulgencio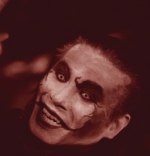 Newly arrived to Sweden from a long walkabout in the distant mist of Asia. His foremost goal is to work and train hard with the Burnt Out Punks and to master the deadly skills of the "Fire Blades of Death". Amongst his skills are death-defying stunts (like being run over by cars and surviving). -Starting out as a roadie to impress his masters of the Zen Punks. He eagerly advances and leaps head first into any challenge with plenty of heart and not so much brain.
Cesar Fulgencio is a crazy method circus artist who never comes out of character or costume for that matter! Cesar has a grand dancing background and his artistic specialties are; Visual arts, scenography, stunts, dancing and karaoke. As the stage manager for the Burnt Out Punks he has the unique ability and skills to deal with people on both the artistic and the technical sides of the crew. What you might not have known about Cesar is that he has a kind soul and sometimes gives away nice birthday presents such as when he gave Michael Jacksons 39th birthday a bang by giving him a pyrotechnic show out of this world!
The gimp aka Björn Olsson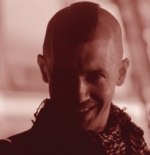 The Gimp is a mutated foundling from Europe's industrial wastelands. After being saved from a certain death by Burnt Out Punks he is, despite his nervous nature, willing to walk through fire to make an impression on them and the audience.

Björn is a multifaceted artist with skills in disciplines such as acting, dance and circus. Educated at the Martha Graham School of Contemporary dance in NY, Stockholm Ballet Academy and at Cirkus Cirkör. He has performed at the Royal Dramatic Theatre of Sweden (Bergman's theatre) where he also has worked as a choreographer. Björn was once the grandmaster of Jeopardy on Swedish TV, he reads in 5 languages and cultivates ecological vegetables.
The Gimp aka Anthon Hansson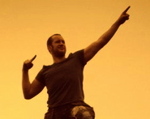 The gimp is a poor, orphaned freak from the wastelands of industrial Europe. Adopted by a travelling circus, he is at least doing better than in the sewage where he spent his childhood, feeding on roaches and rats. His disfigured body is no longer exposed more than necessary. He has also had the possibility to develop his artistic ability. He is still treated as trash even by the members of the circus company. But at least he is fed and is living close to his dream of fame and artistic grace. He sees himself as the caterpillar, waiting for the transformation into a butterfly.

Anthon Hansson is a multi skilled circus artist with trampoline, jumping stilts and floor acrobatics as his main skills. Trained at Young Cirkör from early age he went on to complete the circus high school at Cirkör and has since worked as a professional performer. Hundreds of shows, events and teaching jobs has turned him into a skilled artist. Strong as a bear he will be a great asset in our heavily toured show.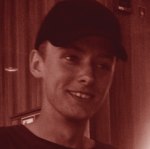 TJ aka Timmy is our bomb- and sound technician. Born and raised in the rough neighborhoods of southern Stockholm, this hoodlum has never had the time to carry a gun. He has been carrying to much hot technical equipment and building too many bombs. He was destined for a life in crime, but it seems like he got lost on the highway to hell... and picked up by the circus ...out of the ashes in to the flames. If you ever see him running you'd probably better catch up. Remember that he is the BOMB technician!
PC aka Kristian Hokka is our light designer and light technican. Just like TJ he is born and raised in the rough neighborhoods of southern Stockholm. Being a decendent of Poland he is our very own Polish Connection. Keeping on good terms with PC is a must in the Punks...or he will put U in the dark!