Burnt Out Punks create and produce innovative and high quality contemporary circus arts. Our broad range of professional artists deliver unique and memorable experiences with the highest international standard.

Burnt Out Punks competence within the contemporary circus area is unique. Below are listed some of the most asked for expert services that we provide.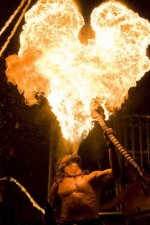 Our name says it all! Our speciality since many years.

A great way to make your event more energized. We can deliver anything from a Punk solo to a longer show. We can include fakirism and comedy or just keep it spectacular and beautiful.
On a square, on stage or on a terrace. In the street or in your garden.
In some cases it's even possible inside, so contact us to talk about the possibilities.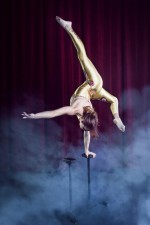 We work with a wide variety of highly skilled artists to deliver everything from spectacular mingling to full dinner shows. From solo acts to longer circus and/or variety shows.

Take your pick or combine: Handstand, juggling, acrobats, stilts, magicians, hoops, rope/silk, aerial hoop, clowns, burlesque, chainsaws, fakir, etc.
And of course there is always the possibility to combine it with FIRE!